---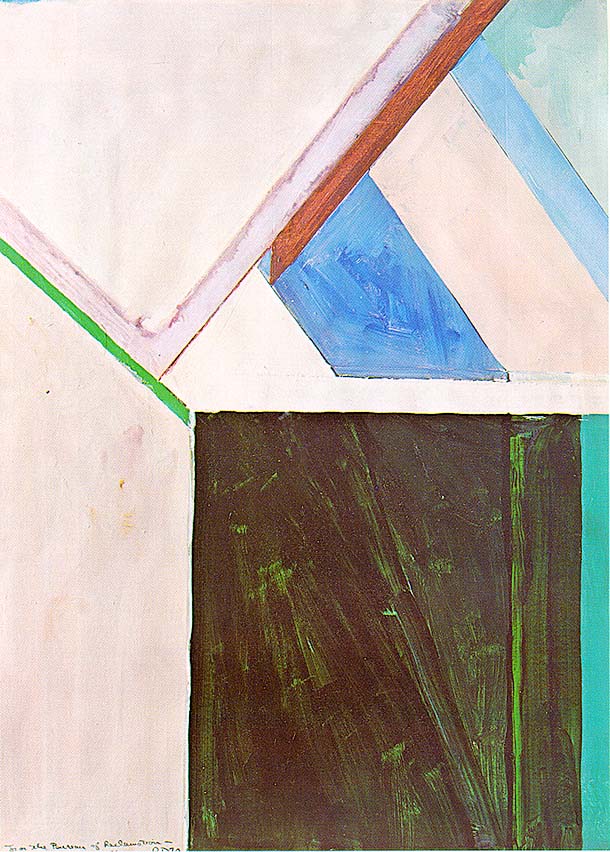 ---
Lower Colorado #8
by Richard Diebenkorn (1922-1993)
Acrylic on paper, 23 1/2" x 17 1/2"
Patterns of irrigated lands and canals in the Lower Colorado River Basin as seen from the air.
Reclamation's Salt River Project, located in the Lower Colorado River Basin near Phoenix, supplies water for irrigation to over 250,000 acres of land along the Salt River. In addition, the project's five hydro-electric powerplants provide power for residential, industrial, agricultural, and commercial users in a 2,900 square mile region that encompasses three counties in central Arizona.
back
---