Kenneth Callahan (1905-1986)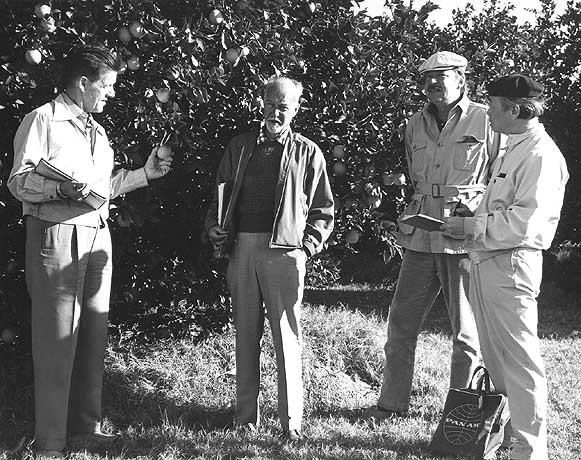 (l-r)Artists Eugene Kingman, Kenneth Callahan, Richard Diebenkorn, and Chen Chi, on the Gila Project, Arizona.

Kenneth Callahan was born in Spokane, Washington in 1905. His artist's skills were largely self-taught. He traveled extensively throughout the United States, Europe, Central America, and Mexico. He taught privately and as a visiting artist at several institutes in the United States. Among his commissions are murals in the Marine Hospital in Seattle, post offices in Centralia and Anacortes, Washington, and the Washington State Library in Olympia. Callahan was a recipient of the Guggenheim Fellowship (1954). His works can be found in collections at Chicago Art Institute, University of Michigan, University of Nebraska, Washington State University, University of Washington, Seattle Art Museum, and the Portland Art Museum.

---
Return to Artists and Images