Hoover Dam Police Department - Safeguarding a National Icon

Hoover Dam Police Officer Employment and Basic Qualifications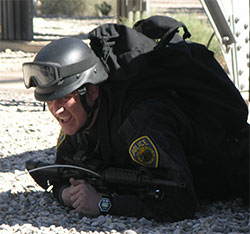 For employment information, contact:
Bureau of Reclamation
Lower Colorado Regional Office
Human Resources Office
PO Box 61470
Boulder City, NV  89006
Phone: 702-293-8000
Hoover Dam Police Officer candidates must have one year of acceptable specialized experience, which includes experience as an active member of a federal, state, county, municipal, or local police force, a military police officer, or comparable experience involving responsibility for maintaining order and protecting life and property.
A valid state driver's license is required, along with satisfactory completion of a thorough background security check (security clearance required), physical examination, drug screening and Physical Efficiency Battery Test.
More information about employment as a Police Officer or Security Guard at Hoover Dam can be found on the Department of the Interior's Law Enforcement Career Opportunities website.

Return to Hoover Dam Police Homepage

3/19/153/19/15